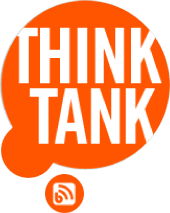 Blog
We lead with thoughts and insights that decode marketing problems and build brands in innovative and imaginitive ways. Read along and join in the conversation.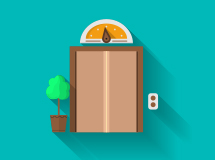 As we approach the end of the year and family get-togethers, it's time to reflect on the important part – how to explain to your family what exactly it is you do. In an industry that is rapidly growing, like Integrated Marketing communications, your job description can get a little technical and difficult to articulate in a minute or less.
The solution? Perfect your elevator speech. Each person and business needs to have one to ensure loved ones know what you do all day. Not to mention, the random acquaintance at your parents' holiday gathering that is in the market for what you're selling.
Keep these pointers in mind when developing your elevator speech:
Find your key messages.
Choose one thing you want your listener to remember, and build the rest of your speech around it.
Have a good hook.
Get right to the point. The average attention span is eight seconds. If they're still listening after that point, you probably only have another 10 seconds until Uncle Bob asks, "So you sit on the line all day?" leading to a conversation similar to this.
Don't use jargon – a child should be able to understand it.
"Integrated Inbound Marketing" is a mouthful, and I'll bet most adults off the street don't know what that means. You need to break down your job description based on your audience.
Know your CTA.
Yes, you should even have a call to action when you tell Uncle Bob what you're doing (once you get past on the line vs. online). This is what networking is all about; Bob may not know what it is you do, but a few keywords could trigger the memory of the last staff meeting, where Mr. Lumbergh asked if anyone could recommend a good marketing agency.
To use as an example, STIR's elevator speech is below:
"STIR Advertising & Integrated Messaging is one of the top Midwest advertising agencies winning all kinds of international awards for creativity.
We are "Masters of Messaging," building integrated campaigns through each medium and platform in the best way, and creating more value by playing off one another.
We handle it all – production to media, web sites, social media, PR, promotions, content, etc.
We work with clients that range from huge global corporations to small local companies, B2B and B2C.
We don't "specialize" in any particular category, because we like to develop fresh, custom work and have done this effectively for tons of high profile brands.
I should introduce you to Brian Bennett, our President."
The holiday season and family gatherings are the perfect place to test out different versions of your elevator speech and find the one that really works. If you want to learn more about developing elevator speeches or how to educate your employees to talk about your company, contact Brian Bennett.
Recent Tweets
05/24/18
RT @BigShoesNetwork: Thx for #FillingBigShoes today @BMA_Milwaukee. Creativity is now unleashed. Mike Fredrick CCO @NelsonSchmidt. Thx to @…
View More Tweets
Get In Touch With Us
STIR Advertising & Integrated Messaging
330 E Kilbourn Ave Suite 222, Milwaukee, WI 53202
We're open from 8:30am - 5pm
414.278.0040
STIR LLC, ©2017 All rights reserved.